Advanced Skincare Facial Salons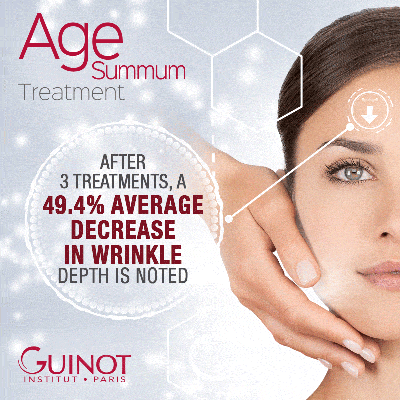 For over 30 years in the industry we have provided the most cutting edge non invasive treatments on the market.
We have invested heavily in our beautiful salons to give you a number of treatments for effective antiageing and problem solving. Our advanced skincare therapists have many years of experience with these incredible machines and skincare houses;
Guinot
Endowed with 40 years of experience in beauty care, Guinot has been able to observe that the effectiveness of a one-hour beauty treatment is incomparably more effective than merely applying cream or a serum.
Guinot has entrusted its exclusive beauty care methods to beauty therapists, with treatments being administered within an exclusive network of beauty salons.
Energist IPL
Based in Swansea UK, with 20 years of experience in the manufacturing and distribution of medical aesthetic energy devices, Energist is the founding and leading global provider of intense pulse light machines or IPL. Treating the skin in many ways from reducing wrinkles, getting rid of spots and clarifing the skin to removing unwanted hair and pigmentation.
Microdermabrasion
A deep, effective but gentle treatment to remove dull dry and blocked skin to allow the radiance of your skin to shine through. These treatments can be combined with any of the other machines or as a stand alone.
Please scroll down to find out more about each treatment
Hydradermie Treatment
Personalised Treatment By Skin Type
Age Logic Facial - 1 hour 15mins - £86
A deluxe facial treatment. A Hydradermie facial with added firming and toning serums to revitalise the skin. This treatment focuses on the eye area, face, neck and decollete and includes a pressure point eye massage.
Hydradermie Lift Deluxe - 1 hour 30mins - £107
The ultimate anti-ageing facial Hydradermie Plus and Hydradermie Lift Express
Hydradermie Jeunesse (Youth) - 1 hour - £77
This spectacular facial uses mild electrotherapy to extract impurities and toxins that build up in the skin over time. It uses ionising, galvanic and oxygenation technology to deeply cleanse and restore your skin to it's natural beauty. Your skin will be more radiant and feel more hydrated and supple.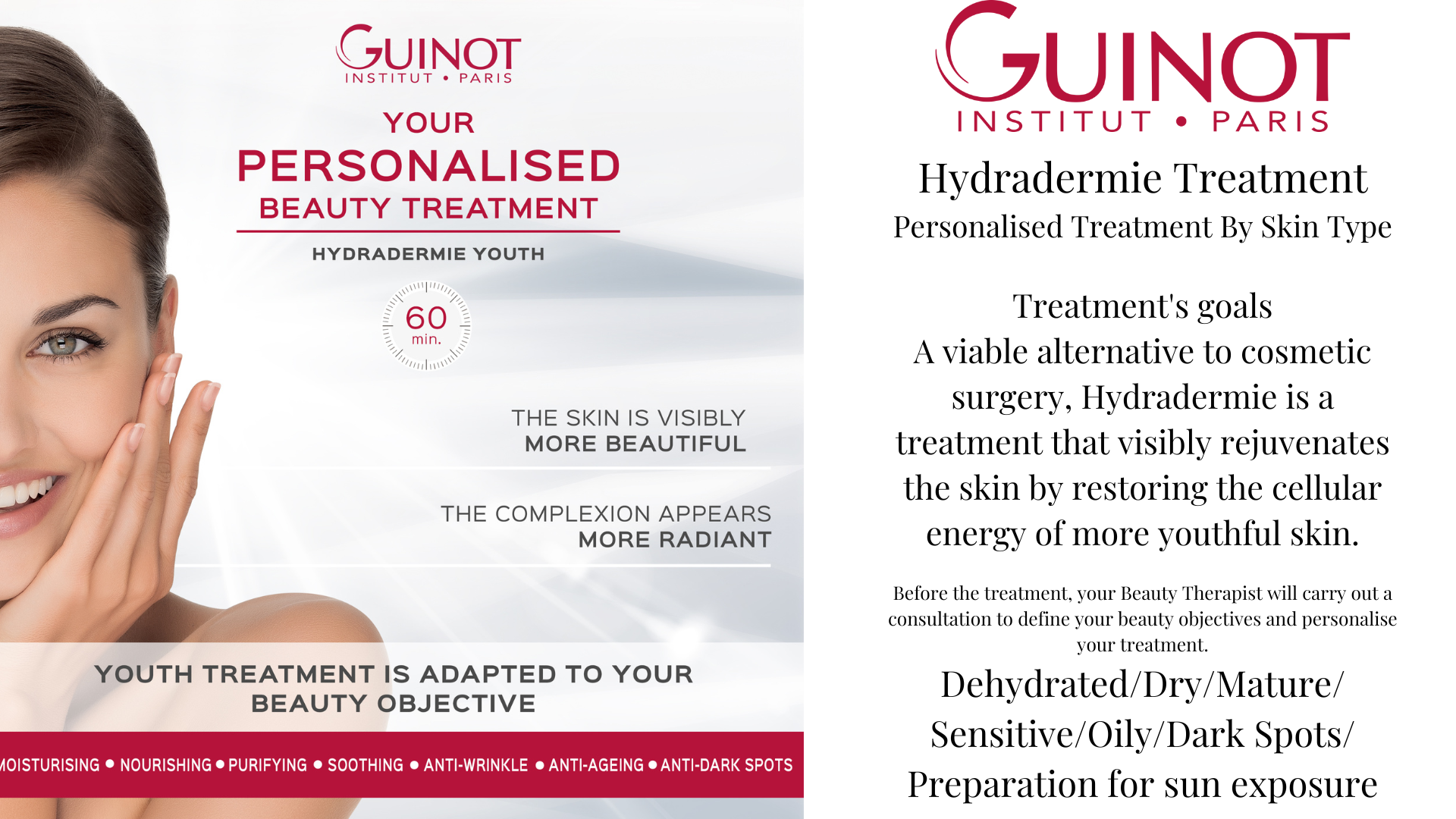 Hydradermie Lift Treatment
The « Instant Lifting » Treatment stimulation
Hydradermie Lift - 1 hour - £77
Hydradermie Lift Express - 30mins - £64
An immediate lift effect treatment by means of facial muscle stimulation.
After the first treatment, you will see the visible results of lifted facial features. The skin has regained its tone and surface wrinkles have faded. This method is like "body building" for the face.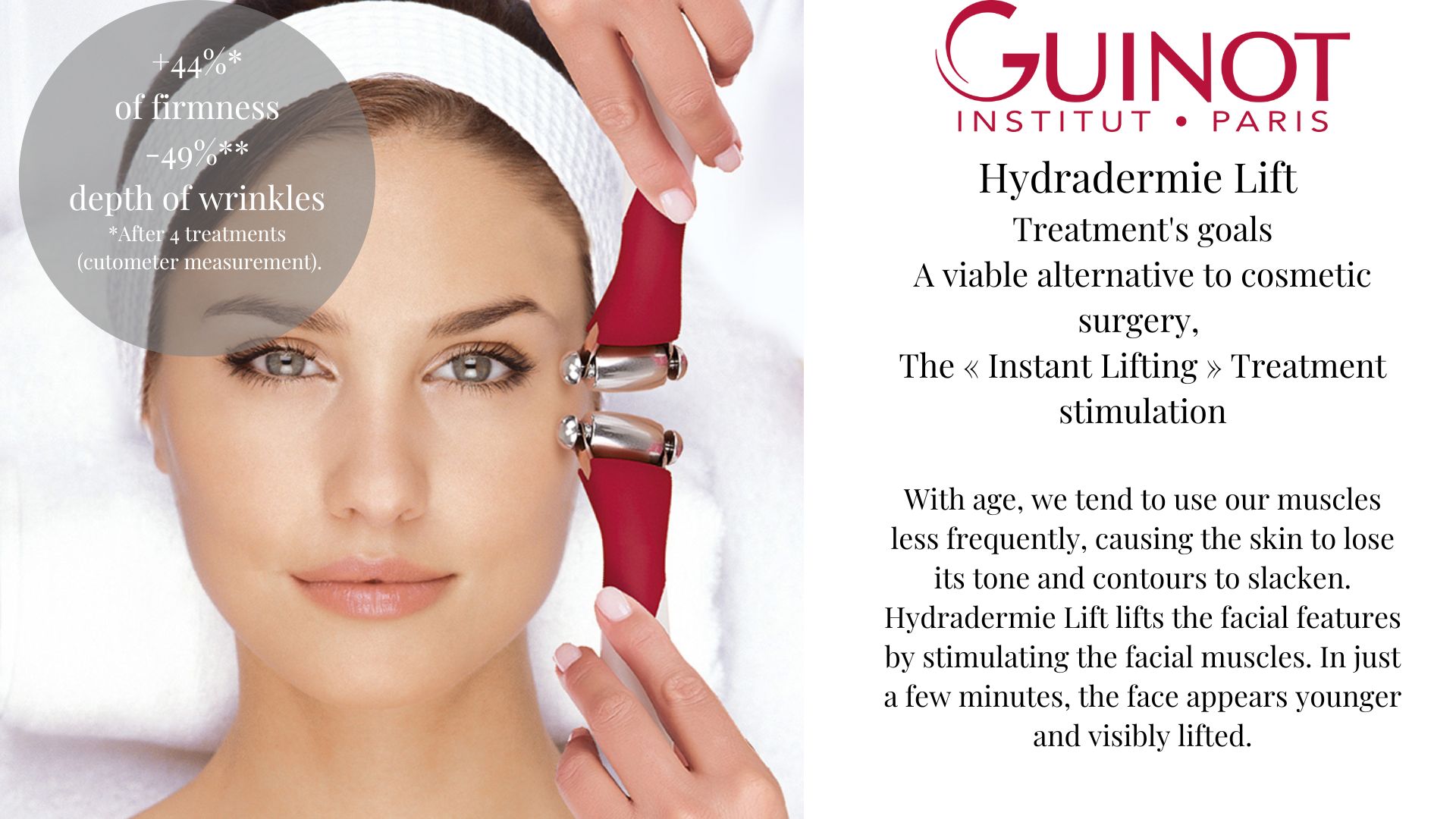 Eye Lift Treatment
"lifting" Eye Lift Treatment
Eye Lift - 45mins - £60
To visibly rejuvenate the eyes, eyelids and crow's feet, Hydradermie Lift Yeux stimulates and contracts sub-cutaneous muscles. Plumping muscles, increasing volume and filling in surface signs of ageing. From the first treatment wrinkles around the eye contour have faded. The skin is smoothed and the eye contour looks younger.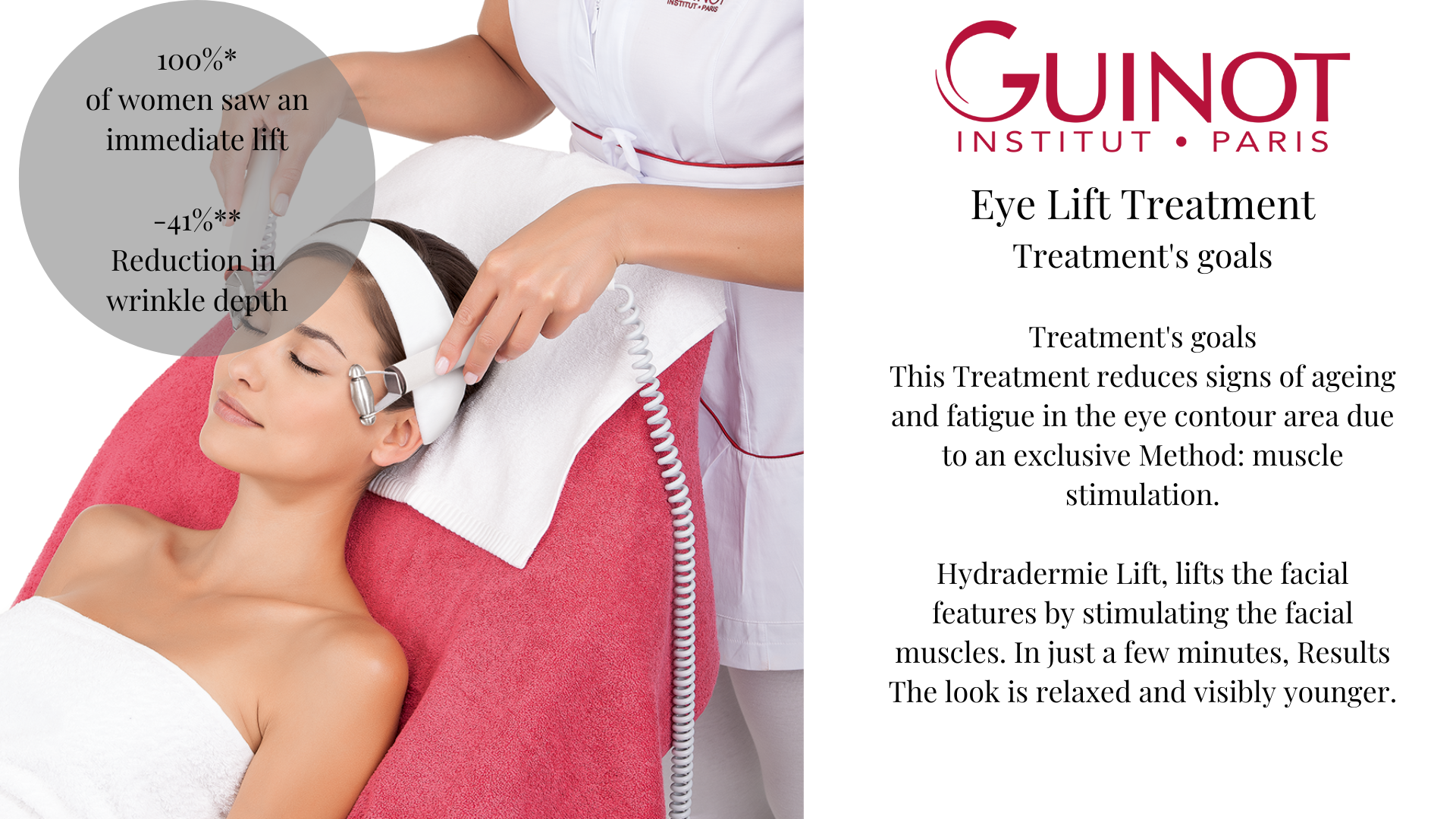 IPL Intense Pulsed Light
This miracle in a machine will treat all sorts of problems all in the same treatment.
Fine lines and wrinkles
Spots and blemishes
Acne Rosacea
Unwanted Hair
Pigmentation
Age spots
Dull skin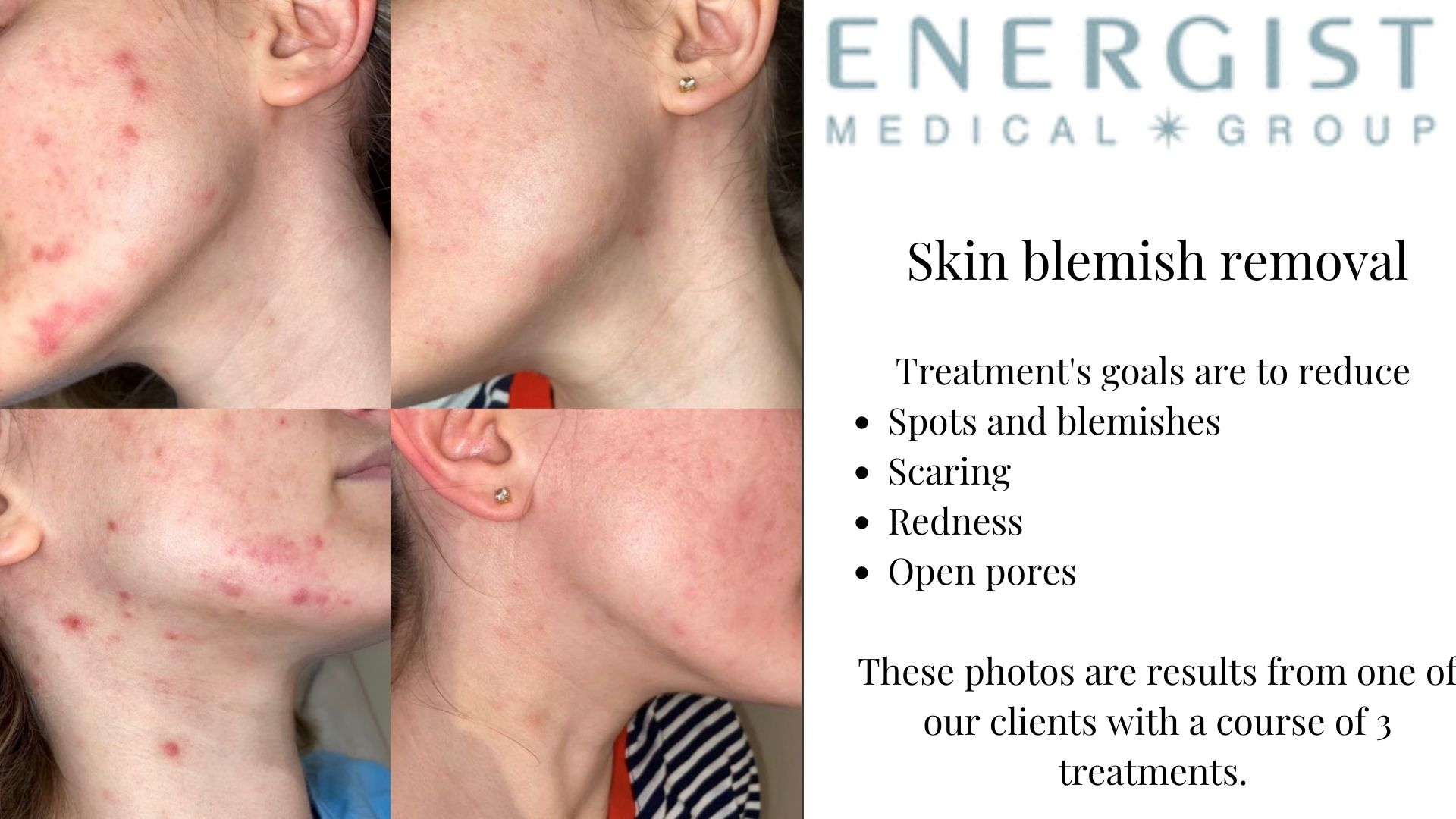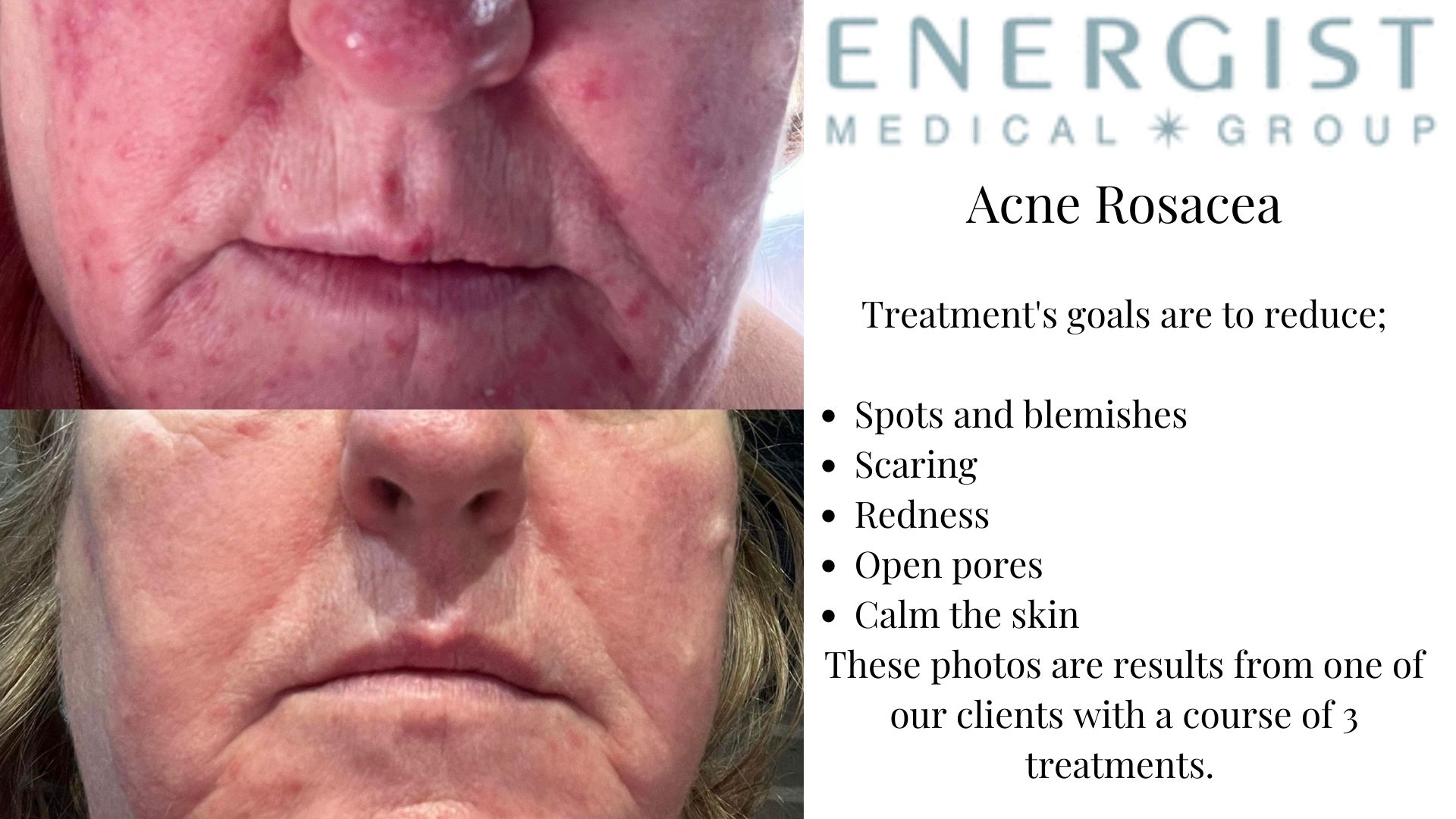 Microdermabrasion
A Diamond Peel is a crystal-free microdermabrasion. During this procedure, a state-of-the-art diamond tipped hand piece will be used to gently remove the dead cells and debris on the outer layer of your skin, leaving smoother, cleaner, brighter skin.

The Diamond Peel gently, safely removes the outer layers of the stratum corneum, and any debris on the skin such as surface blackheads, whiteheads, oil and dirt. The Diamond Peel is excellent for anyone whose skin is dull, flaky, dry, and anyone with clogged pores. The Diamond Peel can also help improve the appearance of brown pigment spots and wrinkles, and can also help patients with mild to moderate acne by opening up the pores and allowing them to breathe.

Microdermabrasion treatments are not aggressive; they are gentle and progressive, and best of all, they work! Most patients find Diamond Peel Microdermabrasion treatments to be quite relaxing. The treatment is like a "superficial skin polishing". In as little as thirty-five minutes, this gentle technique efficiently produces satisfying results. Following the treatment, we will apply toner and creams to further soften and moisturize your skin.
Great for dull skin that needs brightening, acne and spots, dry skin conditions, fine lines and wrinkles
Available at the following Salons