VTCT Level 2 Award in Facial Massage and Skincare (QCF)
This unit covers everything you need to complete a Facial including specialist treatments and different types of Facials.
This unit includes health and safety, client consultation, anatomy and physiology and knowledge of a product range.
Students will need to complete 3 practical assessments and an end of unit test to achieve this award.
Mandatory - from this group you'll need to cover a minimum of 3 units
Unit Code
Unit Ref.
Unit Title
UV20398
A/601/3987
Provide facial skincare
UV20453
A/601/4458
Client care and communication in beauty-related industries
UV20483
R/600/8763
Follow health and safety practice in the salon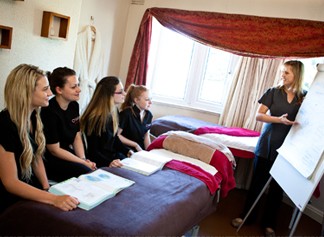 Dates
9th July 2017
8th Jan 2018
Every Monday from 9am to 3pm for 4-5 weeks
More Information
Please ring us on 01934 642299 to book on to the course or for more information.